Vipasana means observing the movements of body and mind in a systematic manner as they are in the present moment.  It is one of India's most ancient techniques of meditation. It was taught in India before the birth of Goutama Buddha. Goutama Buddha re-established its importance of this path to get freedom from human suffering. The three foundations of vipassana are sila, samadhi and panna. Which means:
Sila :  Moral conduct
Samadhi: Observation and Witnessing
Panna: Wisdom of the ultimate.
Vipassana Meditation as taught by S.N. Goenka in the tradition of Sayagyi U Ba Khin, is well known. There are one hundred and twelve methods in Vijgana bhairaba, vipassana is one of them. Theravāda vipassana teachers like Mahasi Sayadaw emphasize the importance of examining the kalapas as a means to gaining insight.
Great Vipassana master Sri Amit Ray who wrote,  "Yoga and Vipassana: An Integrated Life Style" , combined the vipassana and the eight limbs of  Patanjali's yoga as follows:
Yama and Niyama: Self Discipline and morality

Asanas

:  

Observation of the movement of the b

ody postures

Pranayama

: Observation of  the breaths

Pratyahara

: 

Observation of the

senses

Dharana

: Observation of the thoughts, the movements of the mind.

Dhyana

: Witnessing the feelings of the pain and pleasure

Samadhi

: Union with the ultimate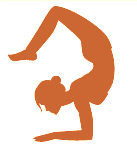 Frank Boccio, in his book  Mindfulness Yoga, agrees. "Patanjali talks about asana as stability and ease," he mentioned, "and when that happens, there is the dissolution of the sense of separation, an overcoming of the pairs of opposites. That's the whole practice right there: People feel more able to sit with whatever is arising."
Click here to know more about the essence of yoga and vipassana.
Comments
comments